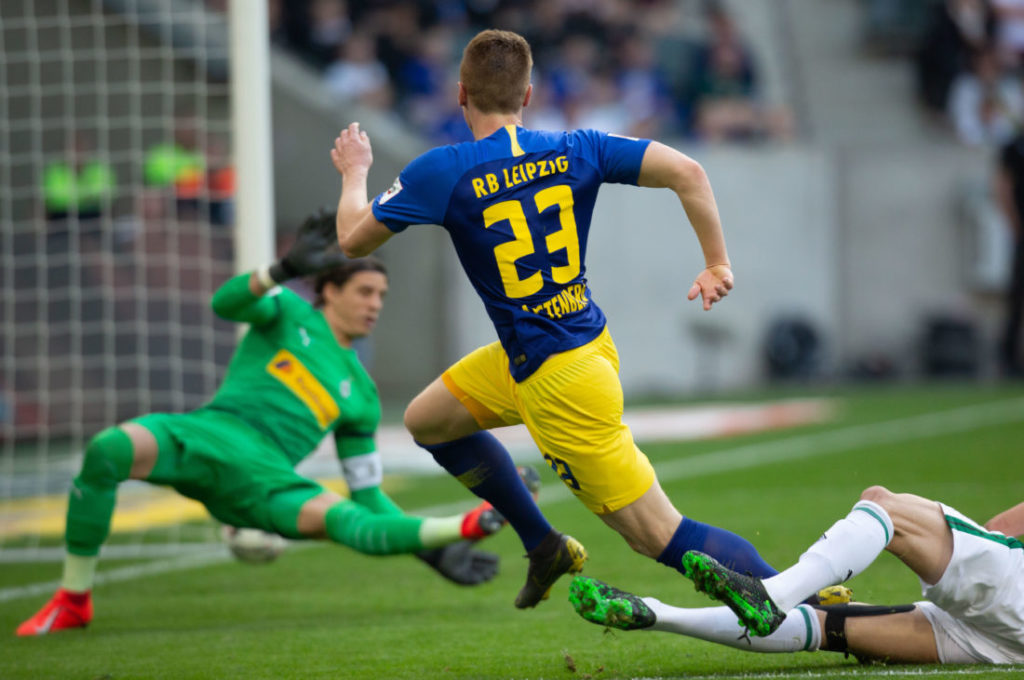 Marcel Halstenberg scored a first career brace to lead RB Leipzig to a 2-1 victory away to fellow European hopefuls Borussia Mönchengladbach.
So what?  RB Leipzig is the only team in the Bundesliga that Borussia Monchengladbach have not yet won against at home.
And now? Leipzig have won 18 of the 19 Bundesliga matches this season in which they have managed to score the first goal. Borussia Monchengladbach are the only team to have scored against RB Leipzig in the second half of a Bundesliga match in 2019.
Bottomline: Marcel Halstenberg two away goals for RB Leipzig tighten the grip of the Saxonians on the third spot right behind Bayern Munich and Borussia Dortmund.  It looks like another Champions League participation next season for Leipzig while Gladbach may gamble away their chances again, playing a diappointing second half of the season.